Hyundai KIA G6CU/G6AU 3.5L Engine Specs, Problems, Reliability. The G6CU/G6AU is a 3.5-liter V6 engine of the Sigma series, both likewise called 3.5 D. These engines are the largest engine in the series offered for Hyundai and KIA mid-size SUV and minivans. The engine is similar to the Mitsubishi 6G74 engine for the Pajero.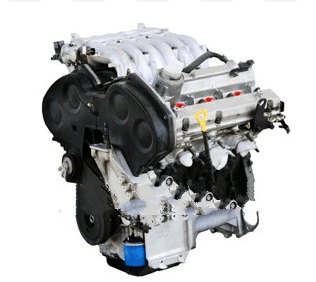 The engine has cast iron cylinder block, aluminum DOHC cylinder heads, and 4 valves per cylinder. It includes created steel linking rods. The valve train has hydraulic lifters. The camshafts are driven by the timing belt and don't have variable valve timing system. The engine is geared up with electronic MFI fuel injection system and cast aluminum intake manifold. The low compression ratio enables utilizing regular gasoline.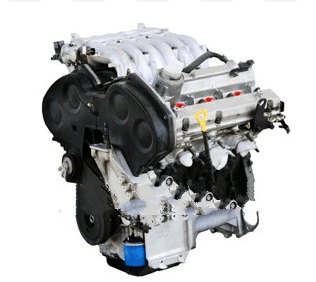 Lots of parts of the engine are interchangeable with the Mitsubishi 6G74 engine, such as crankshaft, pistons rings, main bearings, and so on. The engine was launched in 1999 for the Korean market first, and in 2001 in the U.S.A. as the brand-new engine for the Kia Sedona minivan.
G6CU/G6AU Engine Problems and Reliability
The engine has the issue with active main bearing wear, crankshaft damages, cylinders, and connecting rod bearings use. The engine produces knocking sounds generally at the start, however if the G6CU has serious damage, it will beat all the time. The reliability of this engine is under a concern. A few of them went to garbage or required cylinder block rebuild after 45-60k miles. The engine life is about 100k miles because of the low quality of crucial engine parts and parts (bearings, oil rings, etc). If you want to reconstruct your engine, much better order the OEM parts for the Mitsubishi 6G74.
you must see more engine detail in here:  Engine – US Cars News or you can see on wiki here
Hyundai KIA G6CU/G6AU 3.5L Engine Specs
| | |
| --- | --- |
| Manufacturer | Hyundai. |
| Production years | 1999-2007 |
| Cylinder block material | Cast Iron |
| Cylinder head material | Aluminum |
| Fuel type | Gasoline |
| Fuel system | Fuel injection |
| Configuration | V |
| Number of cylinders | 6 |
| Valves per cylinder | 4 |
| Valvetrain layout | DOHC |
| Bore, mm | 85.8 (3.38 in) |
| Stroke, mm | 93.0 (3.7 in) |
| Displacement, cc | 3497 |
| Type of internal combustion engine | Four-stroke, naturally aspirated |
| Compression Ratio | 9.8:1 |
| Power, hp | 194-211 hp (145-155 kW)/5,500 |
| Torque, lb ft | 214-232 lb-ft (290-314 Nm) /3,500-4,800 |
| Engine weight | – |
| Firing order | 1-2-3-4-5-6 |
| Engine oil weight | ACEA A3/B4, 0W-30, 5W-30, 10W-30 |
| Engine oil capacity, liter | 4.4 |
| Oil change interval, mile | 9,000 (15,000 km) or 12 month |
| Applications | Hyundai XG350, Hyundai Santa Fe, Kia Sedona, Kia Amanti, Kia Sorento, Hyundai Dynasty, Hyundai Terracan, Hyundai Grandeur |