Nissan QR25DE 2.5L Engine Specs, Problems, Reliability. The 2.5-liter QR25DE engine is technically the copy of the QR20DE, except a few information.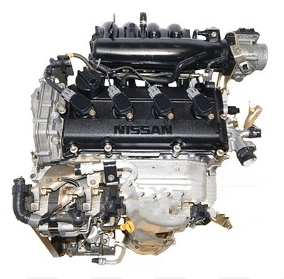 The engine has another crankshaft, and now engine stroke is 100 mm (2.0-liter engine stroke is 80.3 mm). The linking rods were shortened. That allowed to increase the engine displacement to 2.5 liters with the very same cylinder bore 89 mm. That made this engine more torque. Nevertheless, that also brings more tension on engine cylinders itself, on piston rings and rods. The engine service warranty is much shorter than two-liter brother had, and the issue of high oil usage is more common for the QR25DE.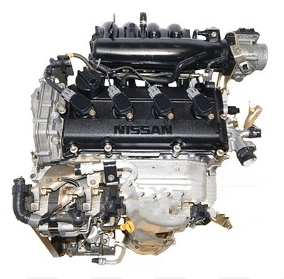 Some improvements were made in 2007. The intake receiver/manifold was modified. The engine got new pistons and reinforced linking rods. The balancing system was moved a little to a main location in the block. The engine was equipped with new camshafts. The engine block still is aluminum like it was.
Nissan QR25DE Engine Problems and Reliability
We can say what the QR25DE has almost all prospective concerns as the QR20DE has, but this engine can take in more engine oil at the end of its life. There are more vibrations and run-out procedures.
you must see more engine detail in here:  Engine – US Cars News or you can see on wiki here
Nissan QR25DE 2.5L Engine Specs
| | |
| --- | --- |
| Manufacturer | Nissan Shatai Kyushu |
| Production years | 1999-present day |
| Cylinder block material | Aluminum |
| Cylinder head material | Aluminum |
| Fuel type | Gasoline |
| Fuel system | Electronic fuel injection |
| Configuration | Inline |
| Number of cylinders | 4 |
| Valves per cylinder | 4 |
| Valvetrain layout | DOHC |
| Bore, mm | 89.0 |
| Stroke, mm | 100.0 |
| Displacement, cc | 2488 |
| Type of internal combustion engine | Four-stroke, naturally aspirated |
| Compression Ratio | 9.5 (10.5) |
| Power, hp | 152-182/6000 |
| Torque, lb ft | 173-180/4000 |
| Engine weight | – |
| Firing order | 1-3-4-2 |
| Engine oil weight | 0W-20, 5W-30 |
| Engine oil capacity, liter | 5.1 |
| Oil change interval, mile | 10,000 |
| Applications | Nissan Teana, Nissan X-Trail, Nissan Murano, Nissan Rogue, Nissan Bassara, Nissan Serena, Nissan Sentra, Nissan Presage, Nissan Altima, Nissan Frontier, Nissan Sentra SE-R, Suzuki Equator |