Renault F4R 2.0L Engine Specs, Problems, Reliability. The F4R engine became very popular due to automobile Megan and some sports designs of Renault. There are lots of modifications of this motor. Every one has index and power output (from 135 hp up to 138 hp). Practically every engine variation is interchangeable with others.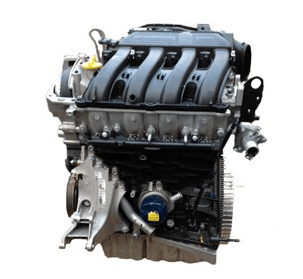 Next to road variations of the F4R, the manufacturer produced sports variation of this engine for Clio Sport (from 169hp to 200hp). The high-output F4R engine got the electronic throttle, another air filter, steel crankshaft (instead of cast iron), customized cylinder head and exhaust system.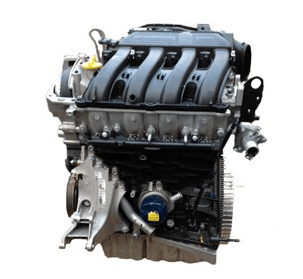 The F4R has a timing belt (not a chain). We can say what F4R is the old engine with a long history. All disadvantages of the F4R engine are well known.
Renault F4R 2.0 liter Engine Problems and Reliability
1. Ignition coils last not so long. In this case, your engine will shake.
2. Rear primary seal leak. That is a typical scenario for engines with mileage more than 60,000 miles.
3. Unstable idle rpm. That is a function of F4R.
4. Oil consumption. F4R loves to consume oil more than other engines.
you must see more engine detail in here:  Engine – US Cars News or you can see on wiki here
Renault F4R 2.0L Engine Specs
| | |
| --- | --- |
| Manufacturer | Renault Espana |
| Production years | 1993-present day |
| Cylinder block material | Cast Iron |
| Cylinder head material | Aluminum |
| Fuel type | Gasoline |
| Fuel system | Fuel injection |
| Configuration | Inline |
| Number of cylinders | 4 |
| Valves per cylinder | 4 |
| Valvetrain layout | DOHC |
| Bore, mm | 82.7 |
| Stroke, mm | 93.0 |
| Displacement, cc | 1998 |
| Type of internal combustion engine | Four-stroke, naturally aspirated |
| Compression Ratio | 9.8 |
| Power, hp | 135-138/5750 |
| Torque, lb ft | 140-143/3750 |
| Engine weight | – |
| Firing order | 1-3-4-2 |
| Engine oil weight | 5W-30, 5W-40 |
| Engine oil capacity, liter | 4.8 |
| Oil change interval, mile | 6,000 |
| Applications | Renault Megane 2, Renault Laguna, Renault Espace (2, 3, 4), Renault Trafic 2, Praga R1, Renault Clio Sport |