Renault K7J 1.4L 8V Engine Specs, Problems, Reliability. The K7J 1.4-liter engine is the outcome of the development of ExJ engines. The K7J motor belongs to the K-series Renault engines. This engine has quite old technical style from the 80s and (60s for some parts). At the same time, the engine is simple and trusted what making it popular among utilizing in little and cheap cars such as Renault Clio or Dacia Logan.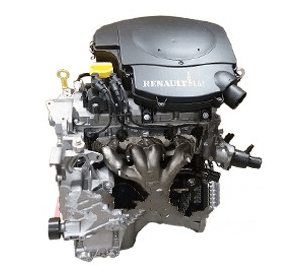 The engine has a strong cast iron cylinder block – dependable and rebuildable. The aluminum cylinder head has two valves per cylinder and single camshaft driven by timing belt. There are no hydraulic lifters/tappets, what makes building and construction simple but brings some sounds in the engine operation. The valve clearance modification is required every 20,000-30,000 km (12,000-18,000 miles). The main modern-day innovations are electronic multipoint injection system and electronic ignition.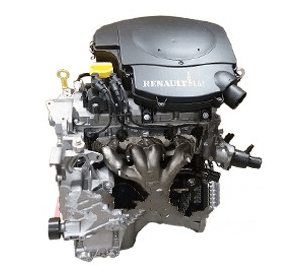 An old design does not allow to shine in the lights of splendor among fuel intake of hazardous emissions. The little displacement, absence of power and torque – this is why the choice often falls on the 1.6-liter K7M engine.
Renault K7J Engine Problems and Reliability
There are not any significant concerns or problems with the Renault K7J 1.4- liter engine. The engine life of the reliable K7J is almost 250,000 miles (400,000 km). There are not challenging electronic systems or something, which can not be repaired by an easy male with wrench and hammer. Like other engines, it requires correct upkeep, quality fuel, excellent engine oil and careful driving.
you must see more engine detail in here:  Engine – US Cars News or you can see on wiki here
Renault K7J 1.4L 8V Engine Specs
| | |
| --- | --- |
| Manufacturer | Renault |
| Production years | 1995-2010 |
| Cylinder block material | Cast Iron |
| Cylinder head material | Aluminum |
| Fuel type | Gasoline |
| Fuel system | Fuel injection |
| Configuration | Inline |
| Number of cylinders | 4 |
| Valves per cylinder | 2 |
| Valvetrain layout | SOHC |
| Bore, mm | 79.5 |
| Stroke, mm | 70.0 |
| Displacement, cc | 1390 |
| Type of internal combustion engine | Four-stroke, naturally aspirated |
| Compression Ratio | 9.5:1 |
| Power, hp | 75/5500 (55kW) |
| Torque, lb ft | 83 lb-ft (112 Nm)/3,000 |
| Engine weight | – |
| Firing order | 1-3-4-2 |
| Engine oil weight | 5W-40, 5W-30 (Elf Excellium 5W40) |
| Engine oil capacity, liter | 3.4 |
| Oil change interval, mile | 10,000 (15,000 km) /12 months |
| Applications | K7J 700 – Renault Clio, Renault Kangoo; K7J 710 and K7J 714 (LPG E4) – Dacia Logan, Dacia Sandero |