VW/Audi 1.4 TDI EA288 Engine Specs, Problems, Reliability. The new three-cylinder 1.4 TDI engine belongs to the EA288 series. It moved out the 1.2-liter 3-cylinder EA189 engine. But it also able to replace some versions of the four-cylinder such as the 1.6 TDI. The 1.4 TDI uses four-cylinder engine components reconfigured for the three-cylinder layout. That is the example of the new VW development system – modular diesel engine or MDB.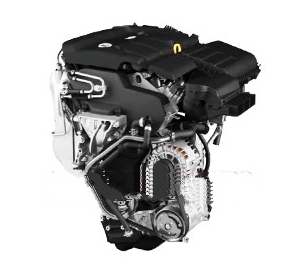 VW/Audi 1.4 TDI EA288 Engine Specs, Problems, Reliability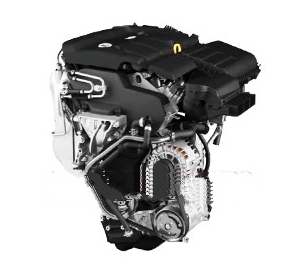 The crankcase or cylinder block is made of gravity-die-cast AlSiCu3 alloy for weight reduction. The new material allowed reducing the weight by 11 kg compared the previous 1.2 l TDI engine. It also almost 27 kg lighter than the 1.6 TDI. The engine has balancing shaft, which driven by a single speed 1:1 gear in the opposite direction to the crankshaft.
The increased displacement was achieved by increasing the stroke from 80.5 mm up to 95.5 mm (the same as the 2.0-liter four-cylinder TDI engine). The cylinder head has the same design as 4-cylinder MDB engines: four valves per cylinder, double overhead camshafts (DOHC).
The engine also has the water-cooled intercooler, catalyst converter, DFP, dual-circuit exhaust gas recirculation (high-pressure and low-pressure EGR) and the injection system called DFS 1.20 produced by Delphi.
1.4 TDI EA288 Volkswagen Engine Problems and Reliability
The issues and problems are the same as four-cylinder EA288 engines have. This engine produces more vibrations due to the three-cylinder layout. The aluminum crankcase is not repairable as cast iron crankcases.
VW/Audi 1.4 TDI EA288 Engine Specs
Manufacturer
VW/Audi
Production years
2014-present day
Cylinder block material
Aluminum
Cylinder head material
Aluminum
Fuel type
Diesel
Fuel system
Common Rail
Configuration
Inline
Number of cylinders
3
Valves per cylinder
4
Valvetrain layout
DOHC
Bore, mm
79.5
Stroke, mm
95.5
Displacement, cc
1422
Type of internal combustion engine
Four-stroke, turbocharged
Compression Ratio
16.1:1
Power, hp
75/3000-3750 – 50kW
90/2750-3250 – 66kW
104/3500-3750 – 77kW
Torque, lb ft
155/1500-2000
170/1500-2500
184/1500-2500
Engine weight
–
Firing order
1-2-3
Engine oil weight
VW 507.00, 5W-30
Engine oil capacity, liter
3.8
Oil change interval, mile
8,000 to 10,000
Applications
Audi A1; Seat Ibiza, Toledo IV; Skoda Fabia III, Rapid (2012); Volkswagen Polo V