Subaru EJ22/EJ22T/EJ22G 2.2L Engine: Specs, Problems, Reliability. The 2.2-liter engine was produced in 1990 as the engine for new Subaru model – Legacy. The 1.8-liter engine EJ18 expanded the EJ family.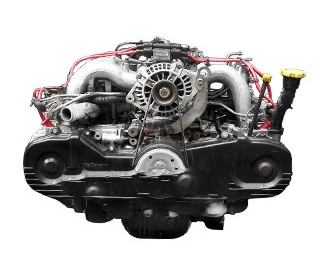 The first was EJ22E engine. It is all USDM natural aspirated 2.2-liter engines from 1990 to 1996. The engine is four-cylinder boxer gasoline engine with the aluminum cylinder block and cast iron sleeves installed inside. It got SOHC aluminum heads and belt driven camshafts. The squeezing ratio of early EJ22 is 9.5:1. In 1997 the engine received some updates. There are solid lifters (the adjustment of the valve clearance is every 100,000 miles), the roller rocker cam follower system, single-port exhaust and 9.7:1 compression ratio.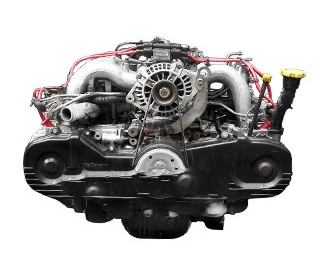 The primary target was the engine friction reduction to increase the power and reduced fuel consumption. The engine got pistons coated with molybdenum and reshaped. The weight of new pistons was decreased by approximately 100 grams. The intake manifold has been reshaped to increase the airflow mass and speed.
1996 was a transition year, and often EJ22E already was equipped with new parts from EJ22EZ (solid tappets or lifters for example). The EJ22E like the EJ22EZ belongs to phase 1.
The EJ222/EJ223 is from 99-01. The significant changes resided in 1999. From this year 2.2-liter engine has the Phase 2 design and EZ stuff. The main feature is new SOHC cylinder heads with the valves positioned at the more wide angle (the intake valves placed 23 degrees off-center, the exhaust valves – 20 degrees off-center) and the camshaft bolted to the cylinder head with the camshaft case.
Subaru EJ22/EJ22T/EJ22G 2.2L Engine: Specs
Manufacturer
Subaru
Production years
1990-2001
Cylinder block material
Aluminum
Cylinder head material
Aluminum
Fuel type
Gasoline
Fuel system
Fuel injection
Configuration
Flat-4 (opposed)
Number of cylinders
4
Valves per cylinder
4
Valvetrain layout
SOHC/DOHC
Bore, mm
96.9
Stroke, mm
75.0
Displacement, cc
2212
Type of internal combustion engine
Four-stroke, naturally aspirated and turbocharged versions
Compression Ratio
9.5 (EJ22E)
9.7 (EJ2EZ/EJ222/EJ223)
Power, hp
135 hp /5500 (EJ22E)
137 hp /5,800 (EJ22EZ
144 hp /5,600 (EJ222/EJ223)
165 hp /5,800 (EJ22E)
280 hp /6,000 (EJ22G)
Torque, lb ft
137 lb-ft (186 Nm)/4,800 (EJ22E)
137 lb-ft (187 Nm)/4,800 (EJ22EZ)
149 lb-ft (202 Nm)/3,600 (EJ222/EJ223)
268 lb-ft (363 Nm)/3,200 (EJ22G)
Engine weight
265 lbs (120 kg)
Firing order
1-2-3-4
Engine oil weight
10W30, 10W40, 5W30 (low winter temperatures)
Engine oil capacity, liter
4.5
Oil change interval, mile
9,000 (15,000 km) or 12 month
Applications
Legacy 90-99, Outback 95-96, Impreza 95-01
Let's focus on turbocharged versions of the EJ22. The EJ22T is 91-94 USDM Legacy Turbo engine. The power is 165 hp. It has SOHC aluminum cylinder heads, oil sprayer inside the block, fully closed deck and no intercooler.
The EJ22G is JDM engine based on EJ20K STI engine. It shares DOHC cylinder heads and turbocharger with EJ20K but uses 2.2 l cylinder block without oil sprayers to cool the pistons. There are forged pistons and stock connecting rods. Squeezing ratio is 8.0:1. Its power is 280 hp at 6000 rpm and 268 lb-ft of torque at 3200 rpm. This engine was built for Impreza STi 22B GC8 series.
EJ22 engine Problems and Reliability
The EJ22 is possibly the best reliable Subaru engine with a very bulletproof block. The engine life is more than 250,000-300,000 miles. When these engines run more than 500,000 miles mileage without serious problems, there are many cases.