Nissan QG18DE 1.8L Engine Specs, Problems, and Reliability. The QG18DE engine is the same as the 1.6-liter QG16DE, however it has the larger bore (80.0 mm). As a result, its displacement is 1.8 liter. That gave more torque at low rpm. But these 1.8 and 1.6-liter engines are really comparable.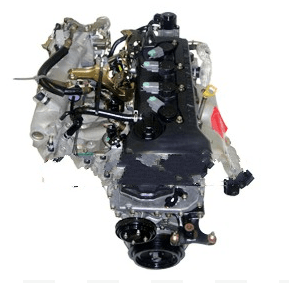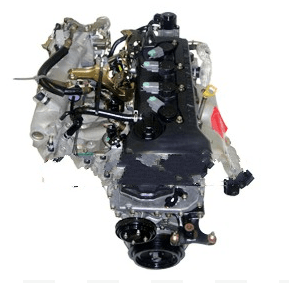 The QG18DE utilizes the same variable valve timing system (CVTC) on the same camshaft, timing chain, variable geometry intake manifold with valves, cylinder head, and so on. There are no hydraulic tappets in the engine also (every 60,000 miles, please, visit service for valve gap/clearance adjustments). The engine is rather ordinary, nothing special, no high technologies and that is due to the fact that it will run long mileage efficiently.
Nissan QG18DE Engine Problems and Reliability
The engine consumes too much oil. That is the unique feature of that engine. Normally, usage is up to 0.5 liters per 600 miles (1,000 km). If it is around 1 liter, you ought to contact with service or auto repair shop.
There is an issue with the idle valve gasket. Ultimately, antifreeze starts dripping directly into the engine control system. Replacement of the gasket fixes the problem.
The timing chain is undependable. It is much better to change the timing chain at 100,000 mileage.
you must see more engine detail in here:  Engine – US Cars News or you can see on wiki here
Nissan QG18DE 1.8L Engine Specs
| | |
| --- | --- |
| Manufacturer | Atsuta Plant, Aguascalientes plant |
| Production years | 1999-2006 |
| Cylinder block material | Cast Iron |
| Cylinder head material | Aluminum |
| Fuel type | Gasoline |
| Fuel system | Electronic fuel injection |
| Configuration | Inline |
| Number of cylinders | 4 |
| Valves per cylinder | 4 |
| Valvetrain layout | DOHC |
| Bore, mm | 80.0 |
| Stroke, mm | 88.0 |
| Displacement, cc | 1769 |
| Type of internal combustion engine | Four-stroke, naturally aspirated |
| Compression Ratio | 9.5 |
| Power, hp | 116-125/5600; 128/6000 |
| Torque, lb ft | 130/4000 |
| Engine weight | – |
| Firing order | 1-3-4-2 |
| Engine oil weight | 5W-20, 10W-30, 15W-40 |
| Engine oil capacity, liter | 2.7 |
| Oil change interval, mile | 10,000 |
| Applications | Nissan Almera, Nissan Primera, Nissan Pulsar, Nissan Sentra, Nissan Sunny, Nissan Expert, Nissan Avenir |