Renault R9M 1.6 dCi 130 Engine Specs, Problems, Reliability. The 1.6-liter dCi 130 engine is another product of Renault-Nissan Alliance, which was developed together. This four-cylinder diesel motor appeared in 2011. Energy dCi 130 was the very first in Energy household, which gradually changed the old 1.9 dCi 130 engine (F9Q). The R9M took the middle location in the Renault diesel variety right between the 1.5 dCi K9K and the 2.0 dCi M9R engine.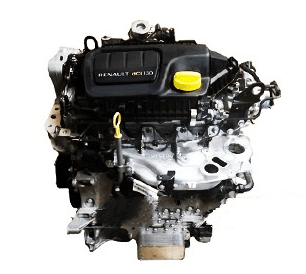 The crankcase is made from cast iron. The bore spacing is 88.0 mm. The MR9 engine is the first diesel motor in the world for automobile, which geared up with steel pistons (Mahle MONOTHERM pistons). On top of the cylinder block, there is aluminum 16-valve double overhead camshaft cylinder head (DOHC). Likewise, the engine got Common-rail Direct Injection for providing fuel straight into the combustion chamber, and equipment from intake webcam drives the exhaust camshaft.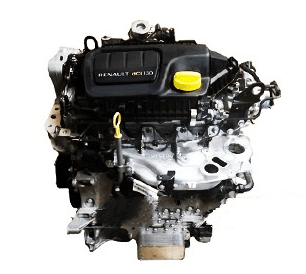 The engine is geared up with variable geometry turbocharger VTG, start-stop system, exhaust gas recirculation system EGR with cold cycle and diesel particulate filter DPF.
There are a few words about R9M 160PS. It is twin-turbocharged 160hp diesel motor based upon Energy dCi 130 engine (power output of 100hp per liter). It produced 380Nm peak torque. This engine you can find under the hood of 2015 Renault Espace and 2015 Renault Talisman.
Renault 1.6 dCi 130 R9M Engine Problems and Reliability
The Renault 1.6 DCI 130 R9M engine has no problems reported at all. There are no DPF problems; the exhaust manifold uses the most recent innovation to run cleanly and keep its DPF filter clear.
you must see more engine detail in here:  Engine – US Cars News or you can see on wiki here
Renault R9M 1.6 dCi 130 Engine Specs
| | |
| --- | --- |
| Manufacturer | Renault |
| Production years | 2011-present day |
| Cylinder block material | Cast Iron |
| Cylinder head material | Aluminum |
| Fuel type | Diesel |
| Fuel system | Common Rail |
| Configuration | Inline |
| Number of cylinders | 4 |
| Valves per cylinder | 4 |
| Valvetrain layout | DOHC |
| Bore, mm | 80.0 |
| Stroke, mm | 79.5 |
| Displacement, cc | 1598 |
| Type of internal combustion engine | Four-stroke, turbocharged |
| Compression Ratio | 14.5:1 |
| Power, hp | 130/4000 (96kW) |
| Torque, lb ft | 240/1750 (320 Nm) |
| Engine weight | – |
| Firing order | 1-3-4-2 |
| Engine oil weight | АСЕА: C4, 5w-30 Low SAPS |
| Engine oil capacity, liter | 5.5 |
| Oil change interval, mile | 18,000 /24 months |
| Applications | Nissan Qashqai, Renault Scenic, Renault Megane, Renault Fluence, Mercedes C Class |